Announcing the LRCC 2017 National Specialty
Our 2017 National Specialty event shall be held on August 25-26, 2017 in beautiful Long Sault, Ontario.
Click here to be directed to our events page and to help support this event by sponsoring a prize or sponsoring the event.
History of Lagotto Romagnolo in Canada
In 1999, the first known Lagotto Romagnolo imported to Canada came from the famous delle Farnie kennel in Italy and was imported to Alberta. This became the first Lagotto Romagnolo breeder in Canada and was soon followed by another breeder in Ontario in 2000 and another in Nova Scotia in 2004.
Although these pioneer Lagotto breeders have since retired from breeding, we will always be grateful to them for introducing this wonderful breed to Canada.
On July 1st, 2012 the Canadian Kennel Club officially recognized the Lagotto as a listed breed. Although the breed is not yet fully recognized by the CKC, Canadian Lagotto Romagnolo breeders and owners are proudly showing their dogs in the ring and striving to educate fellow Canadians about our wonderful breed.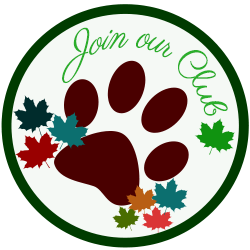 Our goals and responsibilities
Promote the breeding, welfare and advancement of the Lagotto Romagnolo in Canada
Organize events and communicate information and knowledge about the breed to its members
Promote contact between breeders and prospective buyers, as well as maintain friendly relationships among club members
Maintan contacts with foreign Lagotto clubs
" Properly trained, man can be dog's best friend."
~ Cory Ford